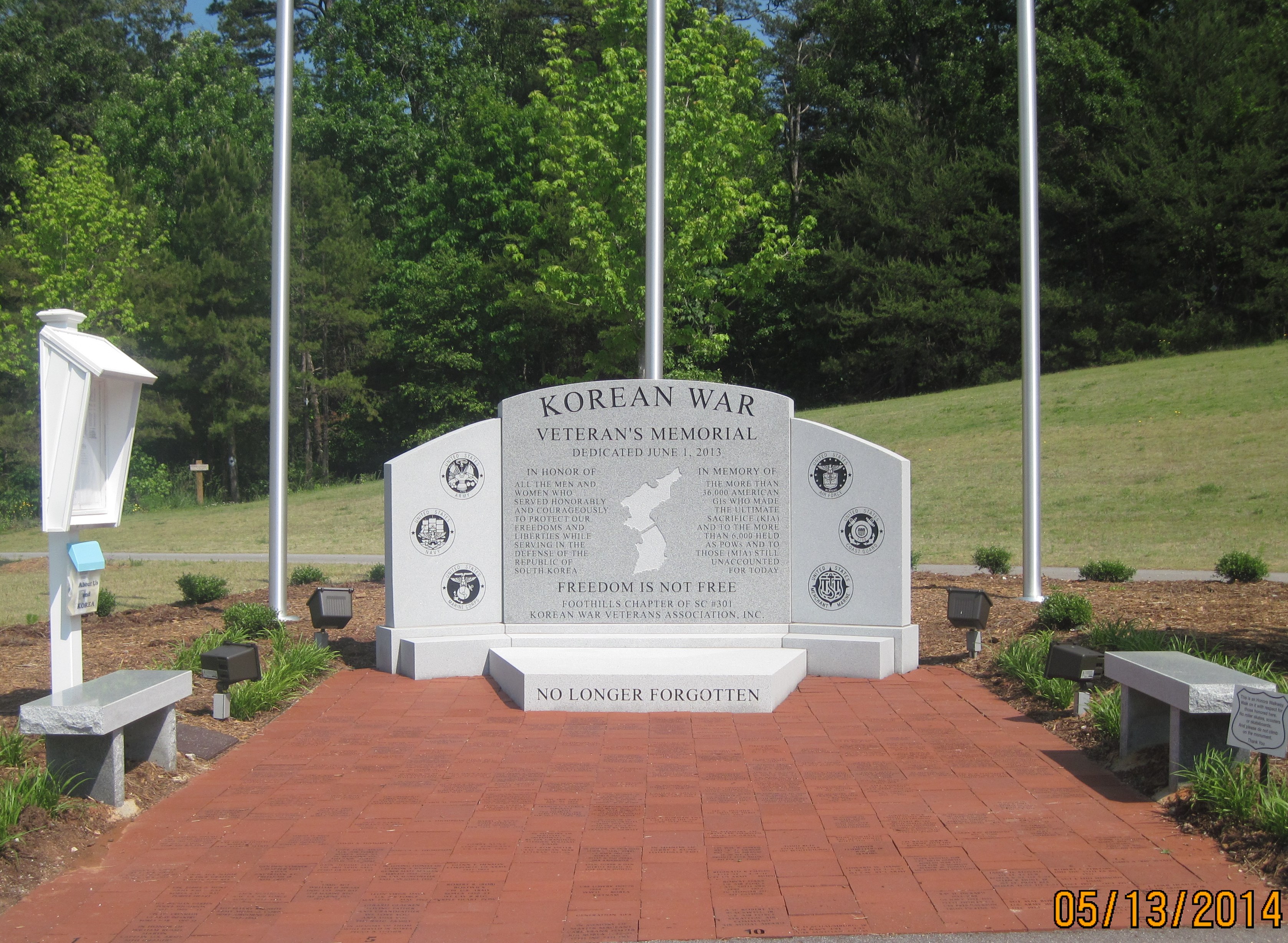 On June 1, 2013 the dedication of the new Korean War Veterans Memorial was held in Conestee Park 840 W. Mauldin Road Greenville, SC. More than 400 veterans and members of the community attended. The program featured the Upstate Senior concert band and the JROTC Patriot Brigade Honor guard and drill team of J.L. mann High school. The Patriot Guard riders of Greenville, SC stood in a flag line around the Memorial.
You can still share in this exciting and worthwhile project

Funds will continue to be received for future maintenance and flag replacement.
If you wish to purchase an engraved paver brick for the Honors Walkway, in honor of, or in memory of a veteran, family member or friend. contact Memorial Chairman Lew Perry for a brick form by mail or e-mail.

*********************************************************************************************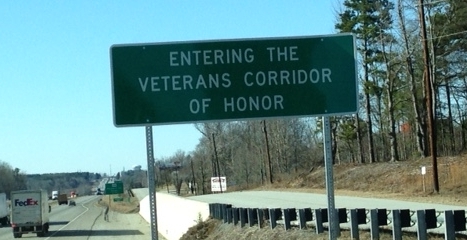 The
VETERANS CORRIDOR OF HONOR
is the result of a motion by Chapter member James Hunt seeking to have interstate Highway I-385
named Korean Veterans Highway.

Chapter member,
retired State Senator Lewis Vaughn, was asked to contact State officials about the p
ossibility and the procedure. Meeting with local and state legislators, it was decided that it should recognize all veterans.
Acting upon the request of the KWVA Foothills Chapter Of SC #301 the South Carolina General Assembly passed a resolution naming a 12 mile stretch of the I-385 through Greenville and Laurens Counties for all veterans of the 20th and 21st century. At the beginning of this stretch of highway is the sign that reads

ENTERING THE VETERANS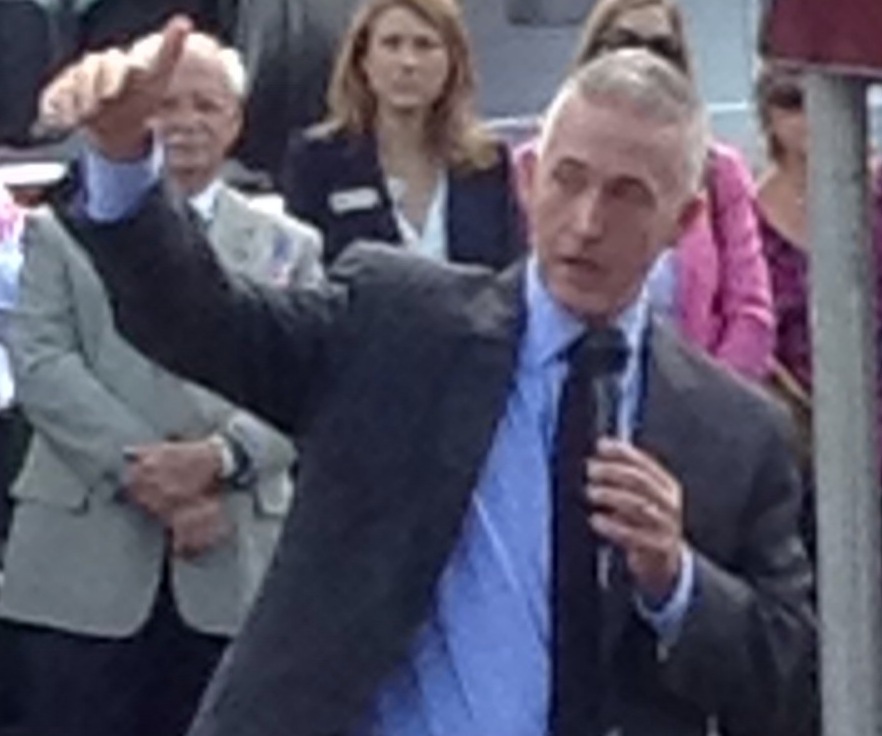 CORRIDOR OF HONOR . At 2.5 mile intervals on each side of the highway, going East and West, the signs read WWI, WWII, The Korean War, The Vietnam War, Persian Gulf War and Undeclared Wars for the current War in Iraq and Afganistan. A dedication program was held, at the Railhouse Restaurant Fountain Inn. September 5, 2014 with Congressman Trey Gowdy the keynote speaker. This project is a first in South Carolina and the hope is that it will generate a similar interest in other states.
***********************************************
THE WALL OF REMEMBRANCE
Members of the chapter are hard at work raising funds for the WALL OF REMEMBRANCE
De
scribed on the home page.
The chapters immediate goal was to raise at least $20,000 dollars to cover the cost of engraving the 55 names of those lost from Greenville County, SC. When that amount was raised, the committee decided to continue fund raisind to assist the other KWVA chapters in SC with a goal of $200,000 dollars.
At the regular chapter meeting in April two students from Riverside HS
attended to learn more about the Wall Of Remembrance. They plan to support the fund raising.
Chairman Lewis Vaughn has been interviewed by local newspapers and travels about the state speaking to veteran and various civic groups.
The
WOR
committee has done fund raising at the Barnyard Flea Market, Pickens flea market,Anderson Flea Market and at Sams' Club with other locations planned.